If you are in a process of selecting an air conditioner for your home or office because you are looking forward to have some relaxed moments during hot summers, then it's a great idea and you have to do it before actual sever heat days.
It becomes a difficult process especially when you have choices available so if you start your search earlier, then you will be able to reach the best possible decision that you don`t have to regret for in future.
First of all you have to know what a wall air conditioner is; it is an appliance that you can install by making an opening in wall. On the other hand window air conditioners can easily be installed through a window. Both of these options have many thing in common, like they come in same price range, area coverage is almost the same for both and when it comes to efficiency of these units it is almost equal. One thing that makes this option of installing window or wall air conditioner is that it is very much economical as compare to the central air conditioning units. But it doesn`t mean that both these wall and window units have everything in common, there are few differences too. Some of the major ones are mentioned below.
Wall Air Conditioners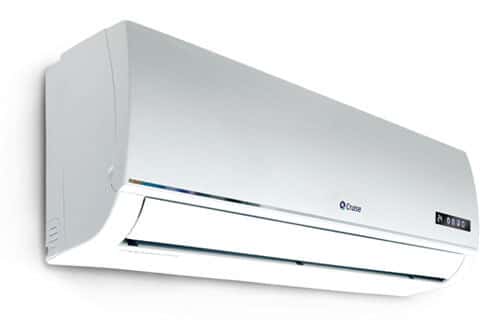 Mostly it is seen that when you are going to install a wall air conditioner you need to have an opening into your exterior wall, but this is not require in all cases, as some of these can be mounted against the wall as well, but it is not very common. Once you install the wall air conditioner properly into you wall, then it is a permanent solution for you, as it don`t allow cold air to go out of the room and neither allow the hot air to come through. As this is a permanent solution, so it can proves to an economical option in longer run because of the prevention of air leakage.
As mentioned above that to install a wall air conditioner, you need to make a hole in the wall, so therefore you require to hire the services of a professional to complete this difficult and complex task of installation in the wall. In most of the rented properties you are not allowed to make any cutting in the wall, so you have to consider this too. Further the cost of creating an opening for wall air conditioner is also high which also require your proper consideration as installation fee and construction cost can act as a barrier if not consider before the start of project. It is also very much important to make sure that there are sleeves or brackets in place which can support the weight of air conditioner.
One of the biggest advantage of installing a wall air conditioner is that you don`t have to let go your window. This means that when you are running the air conditioner you can open your window and allow the fresh air to come through to make the environment pleasant. Further you window can also allow the direct sunlight to come through during winters and make your room temperature little pleasant.
Window Air Conditioner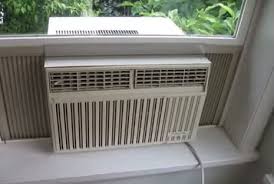 Mostly people prefer to use window air conditioners because it costs you less and are highly efficient. Another advantage of installing the window air conditioner is that you don`t require to hire the services of any professional for its installation. You can easily fit it into your existing window. As you can install or uninstall the window air conditioner all by yourself, so it is also a cheaper option as compare to wall air conditioner where you have to take the services of professional for its installation.
When you go to the market in search of window air conditioner you can find a lot of variety. These are available in different sizes and shapes. You can find these in horizontal as well as vertical shapes so that they can easily fit in your window, no matter what shape it has. Some of these air conditioners can also fit in your sliding windows. One thing that you have to be sure of is that your window is in good condition so that air conditioner can easily be installed. Another thing to consider is to take proper accurate measurements so that when you go to the market for the purchase of unit, you get the best one according to your requirements and that can fit in your window accurately. To make sure that your unit is secure, you can also install brackets to fix the unit properly in place.
There are few window air conditioners that can be easily installed in your wall but a wall air conditioner cannot be installed in window. So if you wanted to install your window air conditioner in wall opening you can do it, but for that you need some extra support and that you can get by installing brackets which can help in stress reduction on the wall.
Another important thing that you need to understand is that the window air conditioners are not installed permanently into your windows so your need to protect these adequately or when you remove these, you should store these inside to prevent any kind of damage. This becomes difficult if you have a small rental place where you don`t have any storage space. Your window air conditioner can become a long term investment, as if you shift to a new house, then you can easily uninstall it and take along to your new accommodation and install it there.
As there are many advantages of window air conditioners, there are some disadvantages as well. The biggest of all is that it can stop your sunlight as well as the natural ventilation in your room.
Now as you come to know about the advantages and disadvantages of window and wall air conditioner, you will be in a better position to decide what you need. Good luck!