Snapchat, like Instagram and Facebook has become one of the most popular social media platforms. Today, you have millions of users installing the app and sharing everyday events. However, while Snapchat allows your followers to catch up with what you are doing on a daily basis, the experience can turn sour for numerous reasons. In this article, we are going to discuss how to deactivate Snapchat since it does not allow the user to disable the account temporarily.
Deactivating Snapchat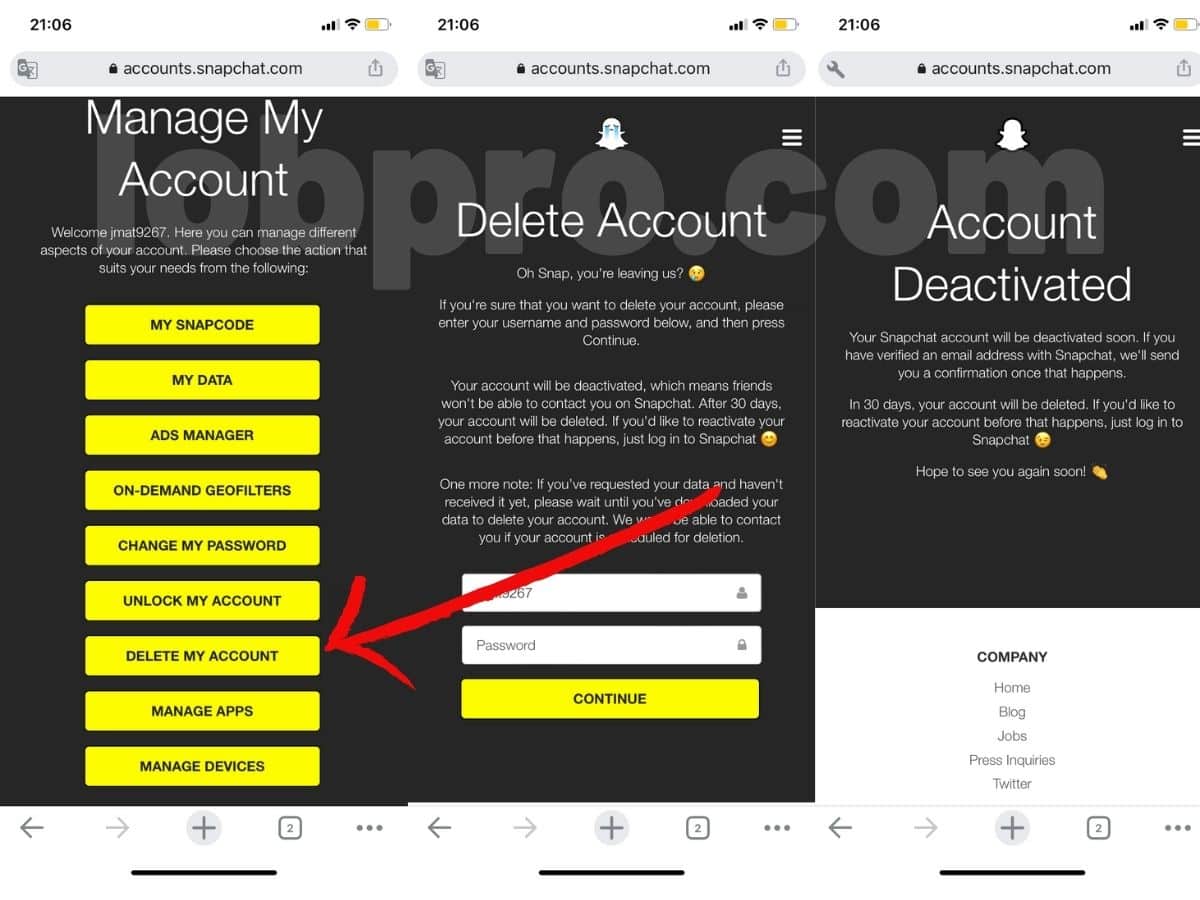 As mentioned previously, Snapchat, unlike other social media platforms, does not allow the user to disable your account. Therefore, the only way to deactivate your account is to delete it. However, at the same time, Snapchat offers its users 30 days to reactivate their Snapchat account. If you have deactivated your account at the moment and are not sure whether you would like to return or not, you can set a reminder before the 30-day deadline allowing you to make a final decision.
In addition to that, before you continue with deleting your Snapchat account, you should make sure that your Snapchat data is downloaded. This is another benefit of using Snapchat and very easy to do so. In fact, users tend to regularly download their Snapchat data apart from deletion purposes to keep their memories secure and protected.
If you wish to download Snapchat data, you cannot do it through the app. Instead, you will have to visit accounts.snapchat.com and use a verified email address. Moreover, if you do not happen to use the website often, you will get a "Suspicious Login" notification.
Snapchat will send you a code via text message, which you need to enter on the website. Once you are logged in, navigate to "My Data". As a result, Snapchat will show a list of the data it has stored for you. Scroll to the bottom and click "Submit Request" and Snapchat will send you a copy of your data in a ZIP file to your email address. Snapchat takes 24 hours to send your data and you will have to wait for the file to be received before you delete the account. Otherwise, you may not be able to receive the file.
Once you have received the data and downloaded it, keep in mind then again that Snapchat offers a 30-day period for users to change their minds. However, if your final decision is to delete the account, you will have to visit the account management screen at accounts.snapchat.com. From there, select the "Delete My Account" option and Snapchat will guide you through the rest of the process. Enter your username and password and press the "Continue" button. And that's it, you have successfully deactivated your Snapchat account.
You no longer exist on Snapchat and after a 30-day period, your account will be permanently deleted. Once that happens, Snapchat will send a confirmation email to your verified email address.
Additional Snapchat Tips And Tricks
Snapchat is a popular medium for sharing your life's story. If by any chance you wish to continue using it, here are some tips and tricks you should know.
Enable Ghost Mode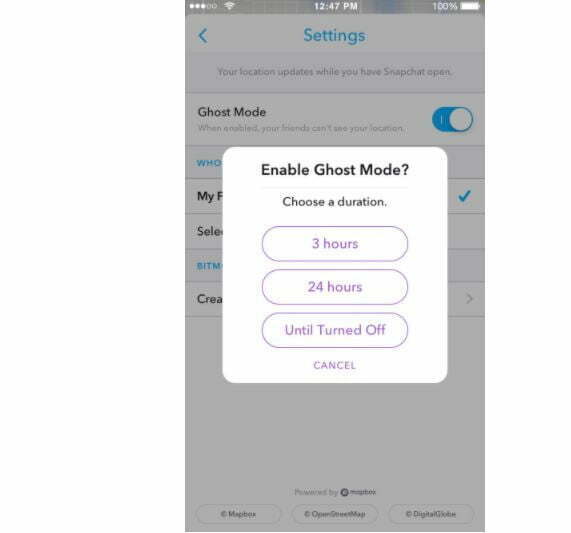 While you share a snap, Snapchat records your location. In fact, some features like geo-filters are dependent on your location. Today, Snapchat also features a map that highlights popular stories nearby. However, these stories will only show on the map if they are public.
However, if you do not want your friends and family members to know where you are, you should enable the "Ghost Mode". To enable ghost mode, you should visit the "Settings" and enable the feature.
Share Stories With A Group
If you wish to share your snaps with a group, you can create a group chat as well. This allows you to share all your snaps with your inner circle of friends, instead of sending them individually. Once you are about to send a snap, you will come across a "Create Group" option. Select your friends and create the group. Once the group has been created, it will be shown in the chat section allowing you to manage and monitor who saw the stories.
Make Snaps Available For Over 10 Seconds
If you did not know, you can make your snaps available for more than 10 seconds. Once you have captured the snap, tap the Edit button. Click the timer clock symbol and select "No Limit". Upon enabling this, your snaps won't disappear after a set time period.
Is Snapchat Better Than Instagram?
Snapchat and Instagram are quite similar in many ways while being miles apart at the same time in terms of certain features. Although users would like to compare the two, there is no clear winner here. Instagram is much more popular than Snapchat but let's talk about some features that differentiate the two.
First of all, Instagram has not only tapped regular users across the world but also businessmen. Today, multinational companies, popular celebrities, and expensive endorsements are done through Instagram. It has become a business center for many successful entrepreneurs out there. As a result, it is considered the ultimate tool for social media marketing.
Brands and businesses can switch their accounts to "Business Accounts", which makes them more searchable. In addition to that, Instagram has also introduced the IGTV along with the "ask me anything" story button, which has become extremely popular amongst influencers.
On the other hand, Snapchat also focuses on image and video content to allow the users to share media both easily and quickly. However, its sweet spot is still content sharing between friends and those who know their way around Snapchat have made good use of it while promoting their brands and businesses. In response to Instagram's Story Feature, Snapchat released the "Snap Maps" feature, allowing the users to share their pinpoint location.
Concluding, there is no denying that Snapchat remains a hugely successful and popular everyday platform for the world. They aim to make their users develop a habit of returning to the app each day. This has worked out over the years and continues to do so but in other cases, it simply does not. Therefore, if you feel you are better off without Snapchat, follow the steps mentioned above. However, if you feel you can work things out, do give the features a try.
see more: https://support.snapchat.com