The find my friends feature on iPhone is no doubt amazing. However, sometimes, you might want to switch it off to prevent others from knowing your location. In this blog, we are going to share some tricks that will help you freeze or even fake your location.
What Is Find My iPhone?
In order to understand how you can freeze or fake your location on your iPhone, it is important to recall how Apple initially came up with the idea. Basically, Find My iPhone was and is a device locating app introduced by Apple to find Apple devices remotely.
It is an app that can be used across different Apple devices such as iPod, iPhone, and Apple TV, etc. At the same time, Apple introduced another interesting application called Find My Friends that helped Apple users to locate their friends. The location can then be shared with friends and family members if required.
However, with the arrival of the iOS 13 update, the app was renamed to "Find My" without any particular name associated with it. As a result, today you have an application with Find My Phone and Find My Friends app features integrated. Therefore, using the application, you can access all the devices and people linked to your account.
How To Freeze Or Fake Find My Friends Location?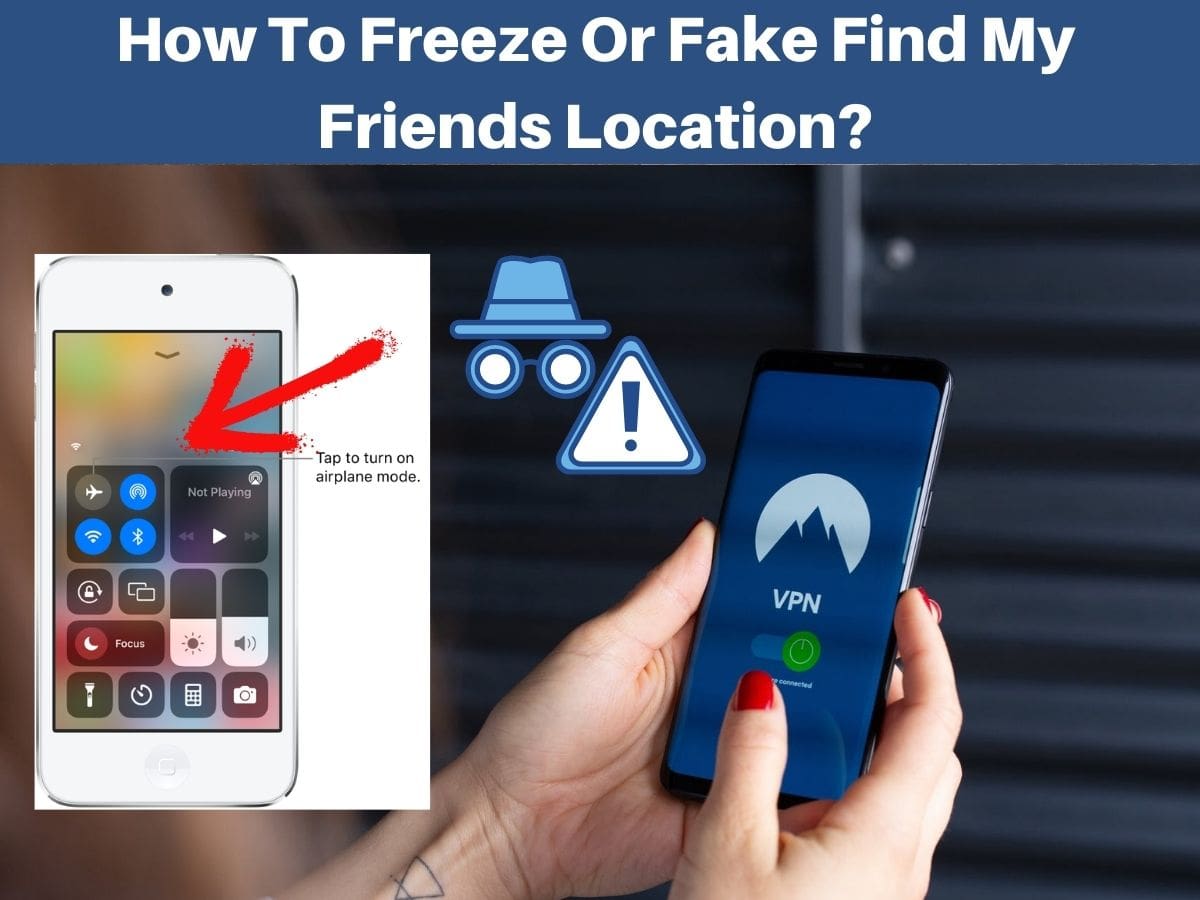 1. Use A Another iPhone To Fake A Location
If you have a secondary iPhone in use, you can use it to fake your location. Apple users use this method as a backup plan to keep their location private without letting their friends know about it. To do that, you first need to sign out from the Find My Friends app on your official device.
Then, using the same Apple ID, sign-in to your secondary device and leave the device in the same location as it is. As a result, no one will be able to detect your actual location and you can then easily share it with any friend of yours without hesitation.
2. Turn On Airplane Mode
Another trick you should know of is turning on airplane mode. It is undoubtedly the quickest and easiest way to hide your location without the other person knowing. Once the airplane mode is turned on, no one will be able to track your phone. Your location will be paused and those trying to find you will be stuck with the last location.
To turn on the airplane mode, swipe the home screen and locate the airplane icon. Tap on it and it will turn orange meaning it's switched on. However, there are some drawbacks to this method as well. You will not be able to use messaging or calling apps. Once it is turned off, the Find My Friends app will share your current location with your friends. Therefore, it is a temporary solution.
3. Stop Sharing Location On Find My App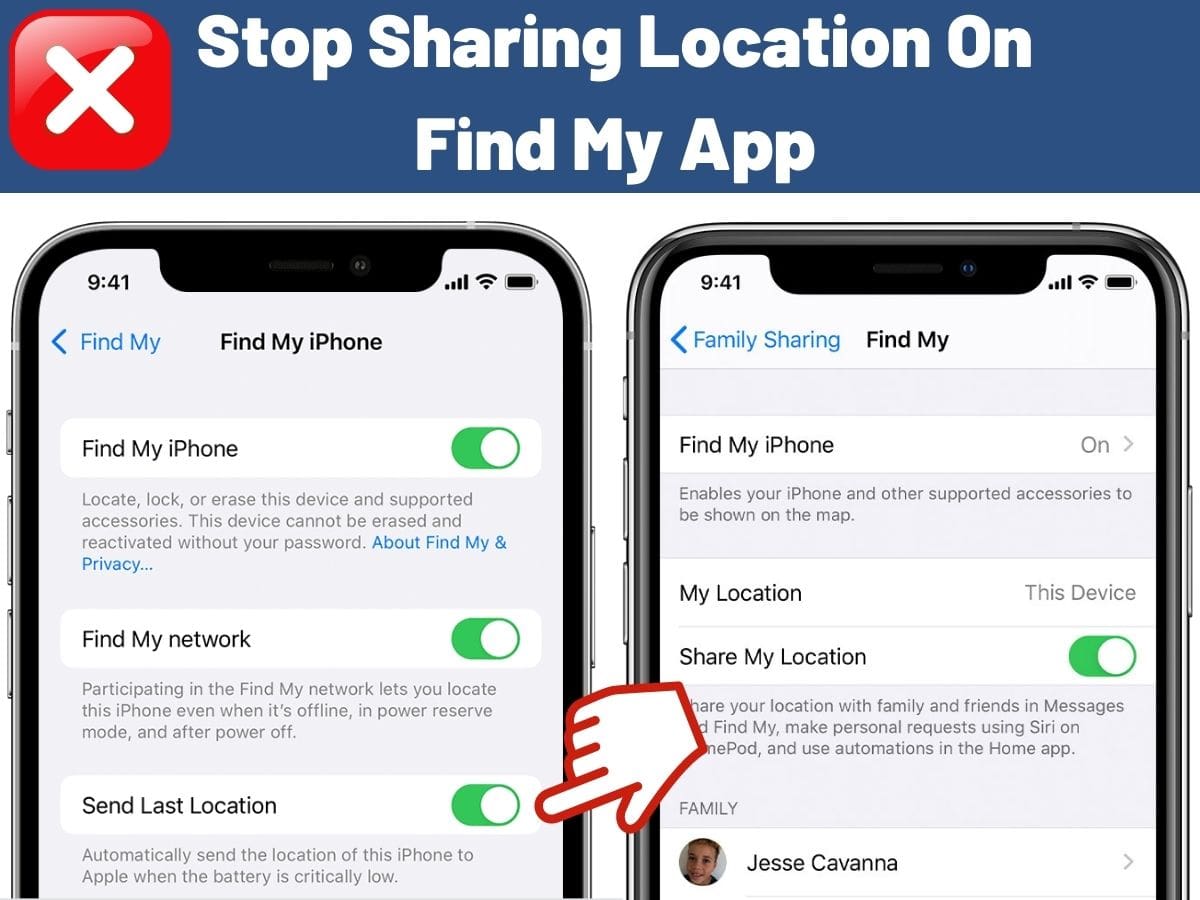 Turning your device's location off is another quick way to prevent the app from sharing your location. To do this, you need to visit the "Settings" and tap your name at the top. Then, click on the "Find My App" section and turn off the location. In addition to that, you can also remove the people with whom you do not want to share your location.
Simply visit the app members list and select the people to whom you would like to give access to your location. However, keep in mind that you will not be able to see the locations of others using this method.
4. Hide Precise Location
Freezing your location on the find my friends app is quite simple and easy. Your iPhone allows you to hide or freeze your Precise Location in Find My. This way, the only thing you are sharing with your friends is your city and not the exact address.
To hide your precise location, you need to visit the "Settings" section and select "Privacy". Then, go to "Location Services" and then tap on Find My. After this, turn off "Precise Location". You have now frozen or paused your exact location without people ever knowing where you are at the moment.
5. Use GPS Spoofer To Change Location
There are several applications available over the internet that are particularly designed to freeze your location. However, you will need to try out a couple of them to end up with the right one. At the same time, you might also want to pick an app that does not store your personal location or does not require access to galleries or anything private.
There is no point in installing an application that fakes your location but by gaining access to your personal content. Therefore, search around and find the one that suits your preferences and needs.
6. Use VPN To Spoof Your Location
You might have thought that VPN's only work for personal computers but that is not the case. You can use it on your iPhone as well for hiding your exact location. You can search for mobile VPN apps and mock the location just by following a few simple steps.
Simply download the app, install and launch it. Click on the "Connect" button to link it with the app whose location you wish to modify. Since it is the Find My Friends app, in this case, allow the application to override your location. Next, visit the device settings and switch off the location services in Find My Friends.
Apple has always been at the forefront when it comes to offering features and services that benefit its users. However, some situations demand hiding or freezing your location. So, if you feel like keeping yourself private for a while, consider the tips mentioned above.
https://apps.apple.com/us/app/find-my-friends/id466122094