Yellow stains or yellowish coloring on white shirts are caused mostly from sweating, aging, smoking, nicotine or improper washing. An old white shirt is tend to get yellow over time. Luckily, there are number of ways to remove the yellow stains from your white clothing such as shirts, socks, or underwear.
1) Bleaching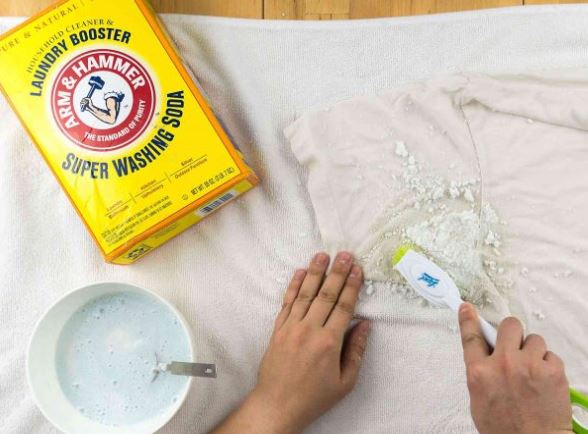 To remove the yellow stains from a white shirt, stop using excessive bleaching. When you wash your clothes using excessive bleaching, the chlorine in the bleaching weakens the fibers of clothes and may cause white clothing turn to yellow. You can still use bleaching when washing your white clothes, but don't forget to reduce the amount of bleaching.
2) Use oxygen bleaching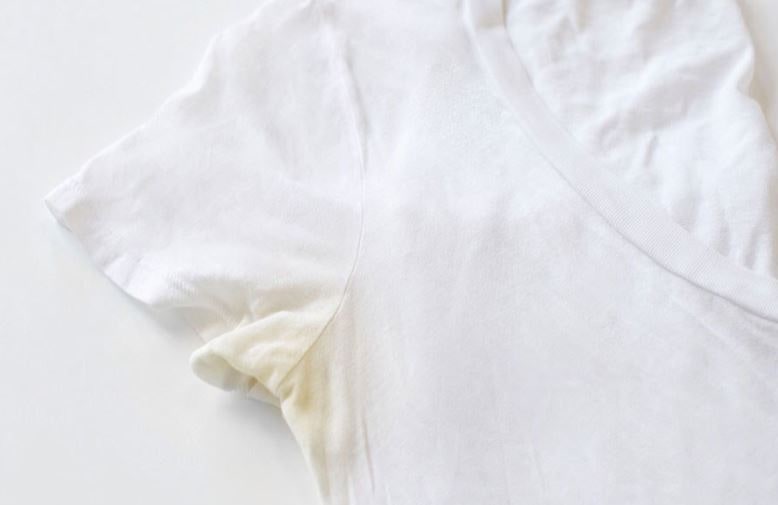 Using oxygen bleaching instead of chlorine bleaching is the best way to remove yellow stains from white clothes. This is more gentle process and can remove the yellow stains in most white clothes. In both top and front-loading machines, add the oxygen bleaching to the empty washer tub first, then add clothes. Completely submerge the stained garment and let it to soak overnight. This should remove most of the yellowing stains from your white clothes.
3) Use a color removing product
If the oxygen bleaching doesn't remove the yellow stains in your clothing, try using a color remover product. This product is used for only pure white clothes. If your white clothing has any other colors on them, this product is not recommended because it may cause to fade the colors.
4) Add bluing agent to your laundry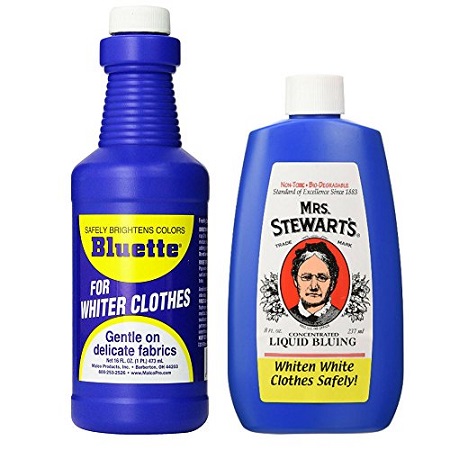 Mix the agent with cold water, per the instructions , then add it into your laundry machine with the detergent and the stained clothes and wash them as normal. Bluing agent isn't actually a cleaning agent, so although it may remove the yellow stains of your clothes, it won't do anything to make them cleaner. It can be used incorrectly and stain your clothing, so read the directions carefully on the product before you use it.
5) Use natural sunlight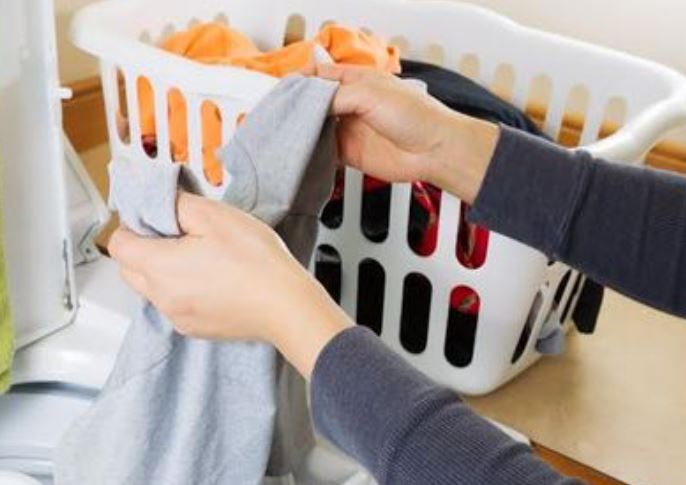 Hang a laundry line outside and dry your white clothes outside in the sunlight. The suns rays actually help to whiten the clothes or fabric. The sun's ultraviolet rays have the power to make white clothes whiter. Try to see if this helps to remove the yellow stains on your white clothes.