Being able to communicate with your family, friends or relatives even when they are far away is a blessing for all of us today. With the video chat apps, this blessing is happening. You can talk or see your beloved ones or join a video conference from everywhere in the world.
Unfortunately, Apple's unique and popular video chat app, Facetime is only for iOS devices. If you move from iOS to Android, one of the most diffucult things is finding a video chat app instead of Facetime app.
Video chat app is not as good on Android but luckily, there are still some good Facetime alternatives which is similar to this app and have features to accomplish the same thing as Facetime.
Here is our list of the best video chat aiternatives to Facetime for Android. We compared the apps with each other taking into account their features firstly, reliabilities, prices, and other things you need to know.
What is Facetime?
What is Facetime?Firstly, we will learn about what is actually Facetime and what for it is used. Facetime is a video chat application developed by Apple. Basically, the application lives video chat between two people. You can communicate with every person you want, your family, your friends or your relatives who far away from you. Besides, you can see each other during your conversation if you want to.
However, Facetime app is only available for users of Apple products. You can use your Facetime from your iPhone, iPad, iPod Touch and Mac Computer. And the person you are communicating has to have one of these devices as well.
1.Skype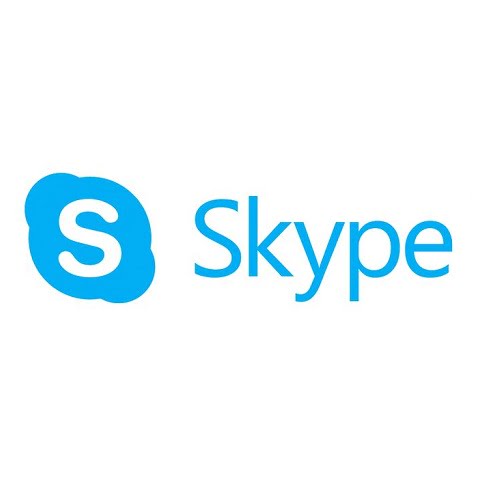 Price: Free with in-app purchases
Skype is the first and maybe the old app which comes to mind when we are talking about video chat. It is a free video chat app which allows you to make video and audio calls between two or more people such as group chats. It was first introduced in 2003 by Niklas Zennstrom and Janus Friis in collaboration with Ahti Heinla, Priit Kasesalu and Jaan Tallinn.
Skype allows you send instant messages and share files with anyone you want. Wherever you are in the world, as long as you have an internet connection you can communicate with anybody.
There is also a paid subscription in Skype. It offers more, such as being able to sending SMS messages and making audio calls for every phone even internationally.
Which devices can you use Skype?
Skype is available for the platforms like Android, iOS and Windows Phone. You can download it on your smart phone, tablet and Xbox One.
How does it work?
Firstly, you have to sign up for a Microsoft account. If you don't have a account, you can create one. Once you done, you can add Skype contacts. Search for their phone number, e-mail adresses or their Skype screen name. When you finished to fill your adress book, you can start a video call or chat. You can use Skype to do everything from chatting with your friends, family and relatives who are far away or holding meetings with your coworkers.
What you can do on Skype?
Video calling
Audio calling
Voicemail
Video conference
Instant messaging
Video messaging
SMS
File sharing
Contact sharing
Screen sharing
Translation
2.Google Hangouts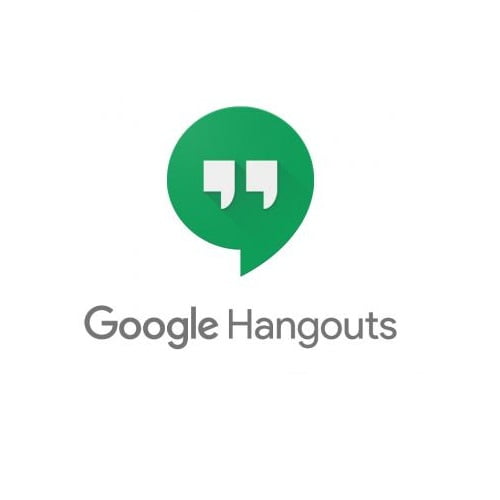 Price: Free
Google Hangouts is a Google's communication platform for video calling, audio calling and text message. It works similar to Facetime. However, the best feature of the Google Hangouts is that it supports multiple person conversation for up to ten people and group chats to up to 100 people. For video conferencing, you can send an invitations to your guest, they clink the link and you can join the conference. It also has a mobile version for iOS. Compared to Facetime, Google Hangouts has a better data latency management. Facetime is recommended to use only while connected to a wireless internet connection. However you can use Hangouts more freely. Audio calls is also free to other Hangouts users.
What you can do on Google Hangouts?
Video calling
Instant messaging
Audio calling
Hangout Event
Making Group calls
Which devices can you use Google Hangouts?
You can use Google Hangouts on your Android, computer and iPhone & iPad.
3.Facebook Messenger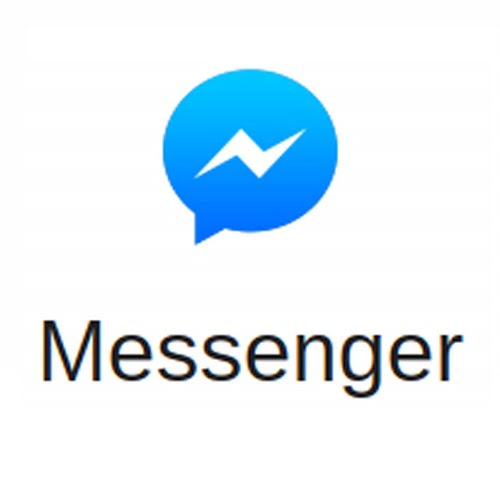 Price: Free
You are probably already using this Facetime alternative. Facebook and Facebook Messenger are both widely used apps. It is actually an instant message platform owned by Facebook. But you can do more things than sending texts. If you are looking an alternative to Facetime, and if you already have a Facebook Messsenger on your phone, you can use the app to make video and audio calls without downloading a new app. It allows you to send voice messages and share audio, photo and video as well.
Which devices can you use Facebook Messenger?
The app is available for both Android and iOS. It also works on the Apple Watch.
What you can do on Facebook Messenger?
Video calling
Audio calling
Voice Messaging
File sharing
Playing Game
Making group calls
4.Google Duo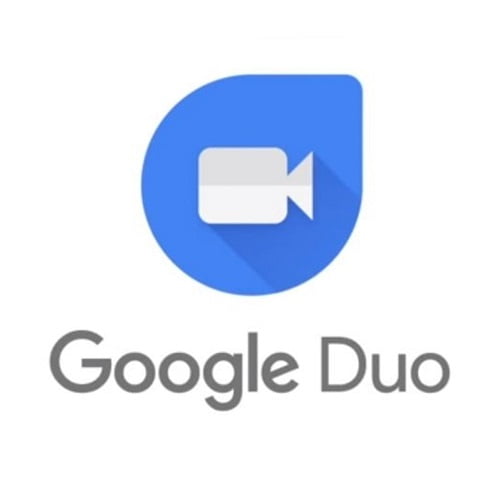 Price: Free
Google Due is a simple video chat service. It is one of the feature rich apps in the market now. It allows you to make group calls with up to eight people at the same time. And, if your contact don't answer your call, you have a option of sending a message. You can send a voice or a video message which lasts up to 30 seconds. Also, you can send a message without having to call someone. The messages you have sent are retained for 24 hours. But you can download them so that you can save your messages.
Unlike other video calling apps, Duo is straightforward and easy to use. You just have to sign in to Duo, select a person you want to call and tap the video call button. The best thing about the app is that it can work even if you have a weak internet connection. It works even on a 2G signal. The app automatically switches between your Wi-Fi or cellular data if the quality of your connection is low. Also, video calls has a 720p resolution on Duo.
Due has a data saver mode . You can open the feature by heading to Settings> Data Saving Mode and use the feature.
Another feature of the app is that you can continue to use Google Duo when you are using another app if your Android is 8.0 and above. The app will resize the calling screen to a small window at the corner of your phone.
Which devices can you use Google Duo?
You can use Duo on Android, iOS, your tablet or the web. Fort he web client, you have to head to duo.google.com. You can still see your recent calls on web. Also, starting a call on web is as easy as on Android. Just select a person you want to call and choose a video or voice call.
Knock Knock Service
Knock knock service allows you get a live preview of your video before they pick up the call. When the recipient accepts the call, you will see their video. If you don't want to use this feature of the app, you can always have a option of disabling Knock Knock service.
What you can do on Google Duo?
Video calling
Audio calling
Voice messaging
Video messaging
Making group calls
5.Viber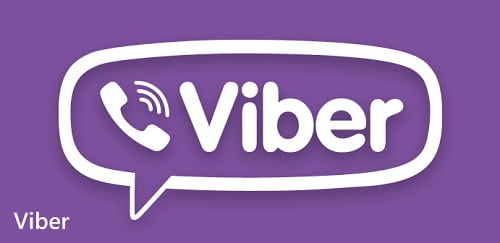 Price: Free with in-app purchases
Viber was initially designed as a text and audio messaging app. But later, the developers of the Viber wanted to added new features to the app so that they can compute on the market. In 2014, video chat feature of the app was introduced. You can make free calls as well as sending free text and picture messages now. And Viber Out feature allows you to make calls locally and internationally. As you login, Viber uses your mobile phone number like Whatsapp. The app will quickly syncing with your existing contacts to find your family and friends who are using the app. It requires a 3G or Wi-Fi connection to work.
Unlike other video calling apps, Viber has a special feature which allows you check the latest news around the world. Another good feature of the app is that it has a clean and simple design.
It is also pretty impressive that Viber has 100 million users.
The only weakness of Viber is that it does not have a group video call feature. So, if you looking for a app which has the group video call feature, we recommend you to try other apps in our list. Also, unlike other apps which uses SMS protocol, you can't send messages to a person who is not Viber users from within Viber.
Recently, Viber updated their desktop app. In the new version of the app, you can communicate via stickers. Stickers are paid and optional. You can buy in the in-app purchases section if you wish to.
Which devices can you use Viber?
Viber is available for Android, iOS, desktop computers, Windows 8, Windows Phone and Blackberry.
What you can do on Viber?
Video calling
Voice messaging
Text messaging
Video messaging
6.Whatsapp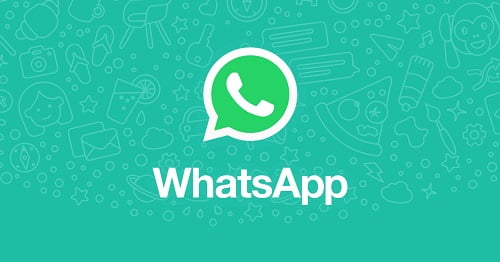 Price: Free
WhatsApp is one of the most popular messaging apps and also a very good alternative to Facetime since it is launched in 2009. It is a completely free app which allows you to make voice, video call and call your friends and family. You can make free international calls. Also, you can send audio, image and video messages on Whatsapp. It easily synchronize with your existing contact to find your family and friends and it is easy to set up and use. It uses Wi-Fi or your phone's 4G, 3G, 2G or EDGE. If you are connected to a Wi-Fi, the app won't use your cellular data.
On WhatsApp, you can start an indivudual or group video chat with up to four people. In the iOS version of app, you can play a video from both Instagram and Facebook. You can also broadcast your status, set your personal wallpapers share your location. Also, you can use the camera of WhatsApp to shoot photos and videos within the app.
Which devices can you use WhatsApp?
WhatsApp works with Android, iOS, Windows Phones and Windows or Mac desktop or laptop computers. You can send and receive messages but you can't make calls on desktop.
What you can do on WhatsApp?
Video calling
Audio Calling
Text Messaging
Voice Messaging
File sharing
Contact sharing
Location sharing
Making group calls
7.Snapchat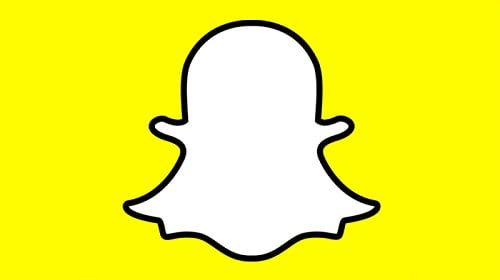 Price: Free
Snapchat is a messaging app which uses photo chatting instead of text chatting. However, you can make video and voice calls, and send text messages (with up to 16 people). Picture sor videos which you sent are named "snaps".
You have to sign up with your e-mail adress after you download the app. It needs also your phone number, name and date of birth. Then you can pick a username and password.
Which devices can you use Snapchat?
Snapchat is available for Android, iOS devices and Windows desktop.
What you can do on Snapchat?
Video calling
Voice calling
Text messaging
Voice messaging
Making group calls
A short history of Facetime
Steve Jobs introduced Facetime fort he first time in 2010 at at the Apple Worldwide Developers Conference. It was initially only developed fort he iPhone 4 which was the newest phone at that time. Today, the app is available for almost all of the Apple products.
Apple developed a new feature in 2013. It developed Facetime Audio which allows to make only audio calls. But it only works between Apple devices again.
As Facetime app require too much data, it only work with Wi-Fi for a time. Then, with the iOS 6, this feature was removed. Now, you can use your Facetime App without concerning that the app eat up too much data. A 10 minute Facetime Call will use almost 20-30 MB of data. You can see the cost of data by pressing the i button next to a contact's name in the Facetime app.