Buying and installing an air conditioner during summers is one of the important projects that you have to carry on. It is especially becomes more important if you are living in an area of real hot summers.
There are different options available when it comes to the selection of air conditioner for your home or office. You can have a central air conditioning unit or have a split of window air conditioner. It all depends on your requirement and choice. Purchase of air conditioner is somewhat an easier task but if it becomes faulty then it became troublesome. Especially if your air conditioner compressor is burned out then it can cause hard start, or different noises and you can also experience loss of cooling capacity. You must know how compressor works, so that you can easily identify if there is anything wrong with its working or not. It drew refrigerant gas from different components of the air conditioner and then compresses low pressure refrigerant to high pressure and send it to the system. You can avoid any problems and complications if you keep your regular maintenance and inspection practices in place, like you should check compressor support pads on regular interval to avoid any complication.
Starting with a normal checks
If your air conditioner is not working properly then it is not necessary that your compressor may be out of order, there can be some other reasons too. So first of all you should check other possible scenarios that may affect the working of your air conditioner. So if there is some small and fixable thing that you can do on your own, you should do that yourself. Following are some of the main things that you should check before checking the compressor.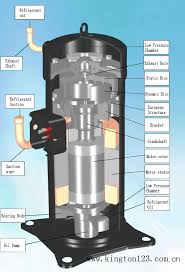 First of all you should check that your unit is connected to the electrical power. Further all the control settings are well adjusted. After checking this you should check that components like, duct work, blower fan and air filter is properly placed. In case if you find any of these missing, then you should investigate that part further. This way you will be able to save your money, time and any pain that you have to take while tackling the compressor problem.
When you have checked the above mentioned fault points, now is the time to check problem related to the compressor.
Lost cooling capacity
If you are feeling that your unit is not providing the same degree of cooling as it should be, this issue may be arises because of the compressor inability to maintain the required pressure. Both abnormally low and unusually high pressure is not good thing and it is surely an indication that your compressor is not working properly and there is some problem that needs to be addressed properly.
You can verify this by checking the pressure gauges. Now the question might come to your mind that how you know that the pressure gauge is showing wrong readings. For this you should consult operating manual, where it will be clearly mentioned that what should be the reading on the gauge when your air conditioner is working at the optimum level. At the end of your checking, if you find that there is a problem with the pressure that is maintained by the compressor, you should get the services of technician as he can help you in correcting this issue.
Insufficient Cooling
If you find your air conditioning unit compressor slow or it is "on" but not giving you the cool air, then your unit might have worn or loose compressors. This is surely a compressor issue, but this is not something for which you have to worry a lot because it can be because of the regular wear and tear for which you or anybody else can`t do anything as it is expected because of regular continuous use. You can avoid this issue by replacing or installing gauge ports on compressor.
Compressor Burned Out
This is one of the main and big issues that you might face. Compressor burned out can be because of different issues, but mostly it happens because of the electrical system. Any exposure or damage of the motor wiring can cause short between the steel part of motors and the compressor or burn out altogether. In this case your air conditioning units will never startup. To avoid this problem you need to check the electrical system connected to your air conditioner on regular basis.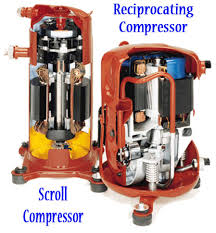 Hard Starting
It is also one of the common problems associated with unit compressors. Occasionally your compressor may not start as smoothly as you wanted it to be and similarly, it also decreases its efficiency. If you are facing this issue on regular basis and don`t know the reason for it, then you should look for the wiring and the fuse. To get rid of this problem you can replace the fuse and if there is any damage done to the wires, you should replace or repair that.
Motor Problems
Motor problem is also among the common causes of not so efficient working of your air conditioner compressor. If you are compressor is overheated or overloaded then your compressor may not work properly. This will happen only if there is any electrical fault within the appliance. To confirm this issue, you need to find the motor and then try to locate the reset button. In case if there is some fault then it will explode out. If this happens, then you should wait for it to be cooled down and then push it to its position again. The only solution to avoid this problem is to make sure that your air condition`s electrical system is in excellent condition and there is no damage of short in the wiring.
These above mentioned are among few main problems that are related to air conditioner compressors. After reading this article I hope that you are now in a position to inspect and find any of these issues and also know the solution about how to deal with these.