Removing a sticker can be a challenge.It needs patience and time. If your child has put stickers on your wall or you need to remove t price tag on a gift, here are some tips to remove a sticker or sticky labels from plastic, metal, wood or glass.
Removing a sticker usually involves scrubbing it with your fingers or using a sharp knife to scrape the spot. Adding an oil product to soften the sticker also can be helpful. This takes time and patience. But there are better ways to get rid of sticker fastly and easily.
Common Methods To Remove Residues
You can remove stickers easily by using these products that you already have in your home: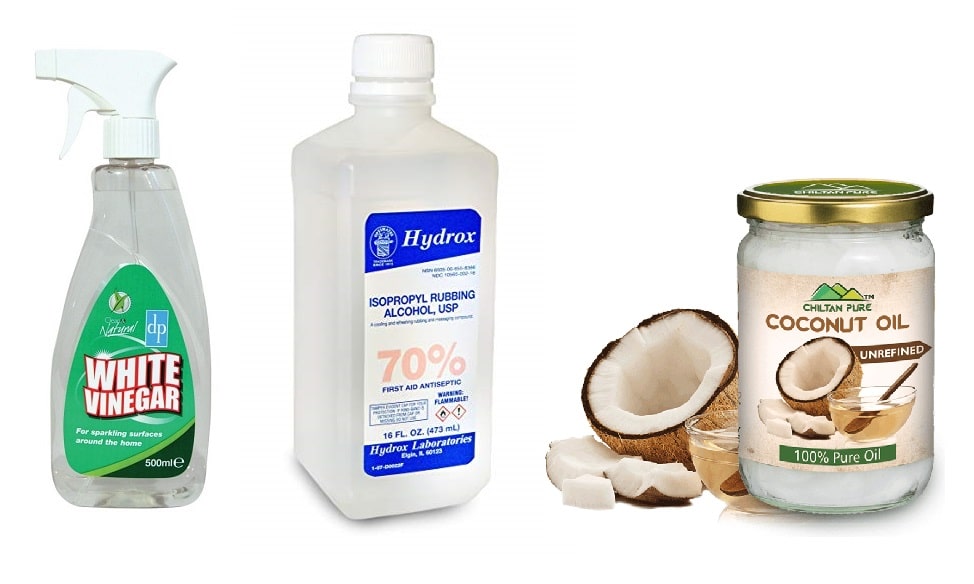 Razor Blades
Rubbing Alcohol
Hot Water
Hair Dryer
White Vinegar
Peanut Butter
Coconut Oil
Mayonnaise
Vegetable Oil
Acetone
Vaseline
Eucalyptus Oil
Hand Sanitizer
Windex
Dish Soap
Tea Tree Oil
Furniture Polish
Razor Blades – Be cautious when you use a blade. Slide the razor under the sticker and move the razor while the sticker detaches. Wipe out the surface with a wet cloth when you finished. Be careful to avoid damage the surface.
Rubbing Alcohol – One of the most effective solvents for most surfaces is rubbing alcohol. Carefully add a small amount of alcohol to the sticker residue and rub the residue to lift it off. Then, slowly remove the sticker. Don't forget to wipe out the surface with a wet cloth when you finished.
Hot Water – If the sticker residue is on a product, you can try soaking it in hot water. Put the product to a sink full of hot water and immerse it into the water to soak until the residue softens. Once the sticker has absorbed the water, scrabe away it with a scraper or your fingers.Remember that cold water will not remove sticker residue as effectively as hot water.
Hair Dryer – Choose the highest heat setting on your hair dryer, then hold it over the sticker for 30 seconds. After a minute or two, the heat from the hair dryer will loosen the adhesive making it easier to peel off the sticker. Then, you can wipe the residue off.
White Vinegar – Soak a rag or paper towel in vinegar and lay across the sticky area. Let it soak for a few minutes to soften the residue, then wipe it to remove.
Some Other Uncommon But Useful Methods
Peanut Butter – Put the peanut butter on the sticker. The oils within the peanut butter will soak into the sticker and loosen it up. After one hour, scrub the sticker and wipe off the surface with a wet cloth.
Coconut Oil – Add the coconut oil to the sticker. Once the oil has been absorbed, the sticker and adhesive will be easily removed.
Mayonnaise – Add mayonnaise to the sticker, let it penetrate for one hour. Once the sticker has absorbed the oils, remove the sticker and wipe off the surface.
Other Products That Can Remove Residues
Vegetable Oil
Acetone
Vaseline
Eucalyptus Oil
Hand Sanitizer
Windex
Dish Soap
Tea Tree Oil
Furniture Polish