Moisture is a quite common problem in watches especially if it is exposed to the water or extreme humidity. It can occur for a number of reasons. Some watches are not water- resistant and this means it is more easier to form a condensation in the watch. There are water- resistant watches also but especially as age, condensation occurs when water droplets get inside the watch.
Condensation is the most common reason for a water damage in a watch. It may be caused by the many different sources such as temperature or humidity difference between the inside and the outside of the watch. Sometimes even gaps around the watch winder may cause condensation to occur.
Thankfully, there are a few simple and DIY methods for removing the condensation and moisture in your watch which you can find them below and perform.
1. The rice bed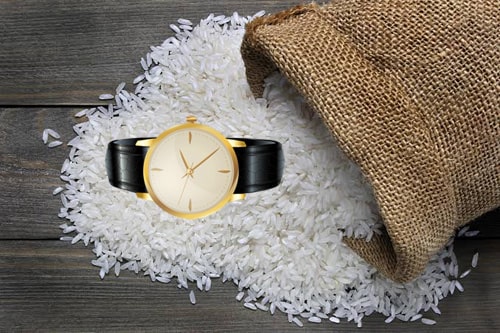 We all must have left our phones in a bowl of rice overnight when we dropped our phones in a water, puddle or toilet. Just as it worked for our phones and helped us, a bed of rice can help remove condensation or moisture from a watch.
Remove the crown of the watch and leave your watch on a bed of rice overnight or a little longer. Remember to use uncooked rice. Otherwise rice doesn't usually absorb water unless it's cooked.
Silica gel is another good option in removing condensation in a watch. Follow the same method by replacing the rice with a couple of sachets of silica gel.
After a day or two, you will see the condensation will be absorbed by the rice or silica gel.
2. Using direct sunlight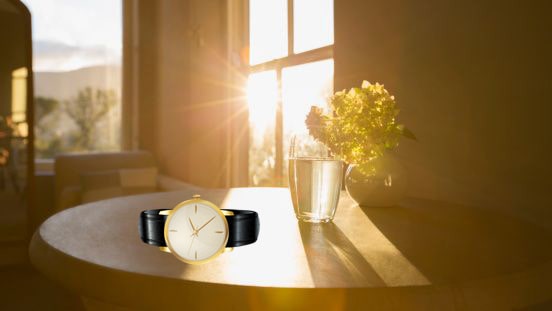 Leave your watch in a position where the direct sunlight can warm it on warmer days. It will help to evaporate the droplets away from the timepiece and defog your watch. If you can remove the back of your watch, remove it and position it in direct sunlight. It will be more effective in removing condensation and moisture.
3. Turning up the heat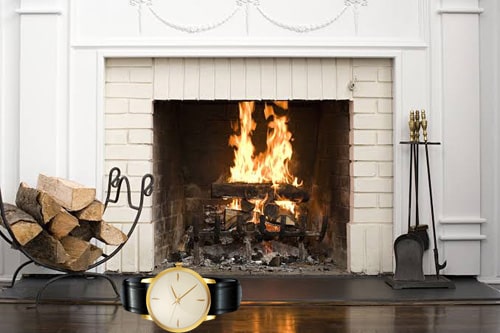 Another method in removing condensation and moisture in a watch can be the using an alternate heat source. Leave your watch in a warm place such as under a heat source, a lamp or near a fireplace in order to evaporate the droplets away. You can remove the back of your watch and the inner workings as well if possible. It would be more effective but be careful when you are doing this because it is easy to damage an open watch.
4. Using a dryer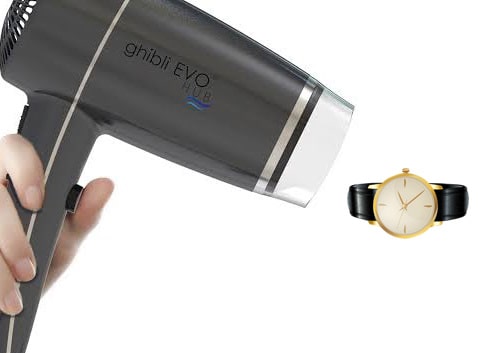 You can also choose to use a hair dryer if you want a more quicker and effective way to defog your watch. Place the watch on a towel and remove the back of your watch. Turn the hair dryer on and don't forget to using a low setting when you are doing this. Sweep the hair dryer over the back of your watch for 10 minutes. Don't leave the hair dryer in a one spot over your watch for too long. Move the hair dryer constantly. When you done, leave the watch in a warm place overnight and then check to see if the condensation and moisture has evaporated.
5. Checking for the broken seals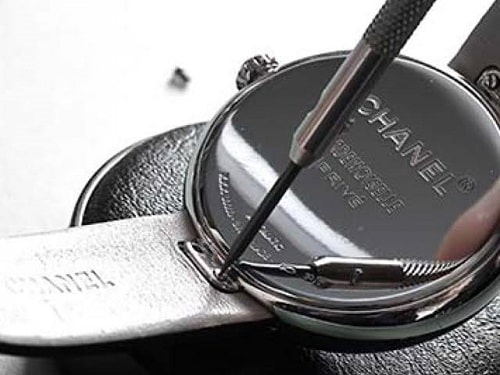 Most of the watches has seals so that the water can not enter inside of the watch. Check the seals on your watch if it is damaged or broken. If you can tell, it is possible to repair the watch with a little effort. You may have to replace the gaskets and reseal the watch.