New remote controls can have many features and options today such as, voice-controled, time- controled or touch sensitive. Buttons located at the right side of the TV will operate the same as these buttons on the remote control.
| Button | Meaning |
| --- | --- |
| | POWER: Press to turn on and off the TV. |
| | PRE CH: Press to go back to the previous TV channel or exit from the OSD when displaying menu items and settings. |
| | SOURCE: Press to display the list of External Inputs. Press repeatedly to toggle through the inputs. |
| | MENU/EXIT: Press to display or close a list of convenient functions and menu shortcuts. The OSD (On Screen Display) menu items vary based on input and content. |
| | DISPLAY: Press once to display the information pertaining to the channel and/or program when available. The OSD (On Screen Display) will time out in a few seconds or press again to immediately turn off the display. |
| | Add Fav: Press to add channel to Favorite List. |
| | FAV Channel: Press to display the Favorite Channel List. |
| | EPG: Press to display digital program guide in TV mode. It may show current channel name, program name, time, rating, and summaries, depending on the information provided by the broadcaster. |
| | Play/Pause: Execute "Play/Pause" when you control HDMI interface device via HDMI CEC. |
| | Stop: Execute "Stop" when you control HDMI interface device via HDMI CEC. |
| | WIDE: Press repeatedly to step through the Wide Mode settings: Normal Mode, Wide mode, Zoom 1 Mode, Zoom 2 Mode, and HDMI PC mode (Only available in HDMI Input). |
| | Photo: Press to display the USB thumbnail browser. This is activated only if the USB storage device is plugged into the USB hub. |
| | Freeze: Press to freeze the displayed picture. |
| | MTS: Press to activate the NTSC TV sounds, such as: Stereo, SAP** or Mono tone and languages of DTV. |
| | SLEEP: Press repeatedly to cycle through the available sleep timer, 5, 10, 15, 30, 60, 90, 120 180 and 240 minutes to turn off TV automatically. |
| | PICTURE: Press repeatedly to cycle through the available picture modes: Vivid, Standard, Eco, Movie and Personal. The picture modes can also be accessed in the Picture settings. For details, see section- Adjust Picture Setting. |
| | AUDIO: Press repeatedly to cycle through the available sound modes: Music, Speech and Personal. The sound modes can also be accessed in the Sound settings. For details, see section- Adjust Audio Setting. |
| | V-Chip: Press to lock Parental Control temporarily. (After setting the restricted table of MPAA, Motion Picture Association of America or TV Rating.) |
| | CC: Press repeatedly to change the closed caption type as CC Off / CC On / CC On With Mute. |
| | MUTE: Press to mute the sound. Press again or press VOL+ to restore the sound. |
| | VOL: Press to adjust the volume. |
| | CH: Press to scan through channels. To scan quickly through channels, press and hold down either + or -. |
| | OK: Move left, up, down or right to select the available option or adjust the setting in OSD menu. Press to confirm the selected item or setting. |
| | 0-9: Press 0-9 to select a channel; the channel changes after two seconds. |
Live: Start to watching live Tv
List: Display the list of recorded, future or series
On Demand: Reach vodeo on demand services
Fav: View you favourite channels
Blue, Yellow, Green, Red Buttons: Acces to additional features on your remote control
Setup: Us efor programming sequences of devices controlled by the remote control
Number Keys: Direct selection a channel or enter the options
Last: Access the last channel you were waching
Guide Button: The guide button provide a comprehensive guide of current programming on your remote control.
Info button: In the info button, you can see the name and the detailed description of the current program on your Tv screen.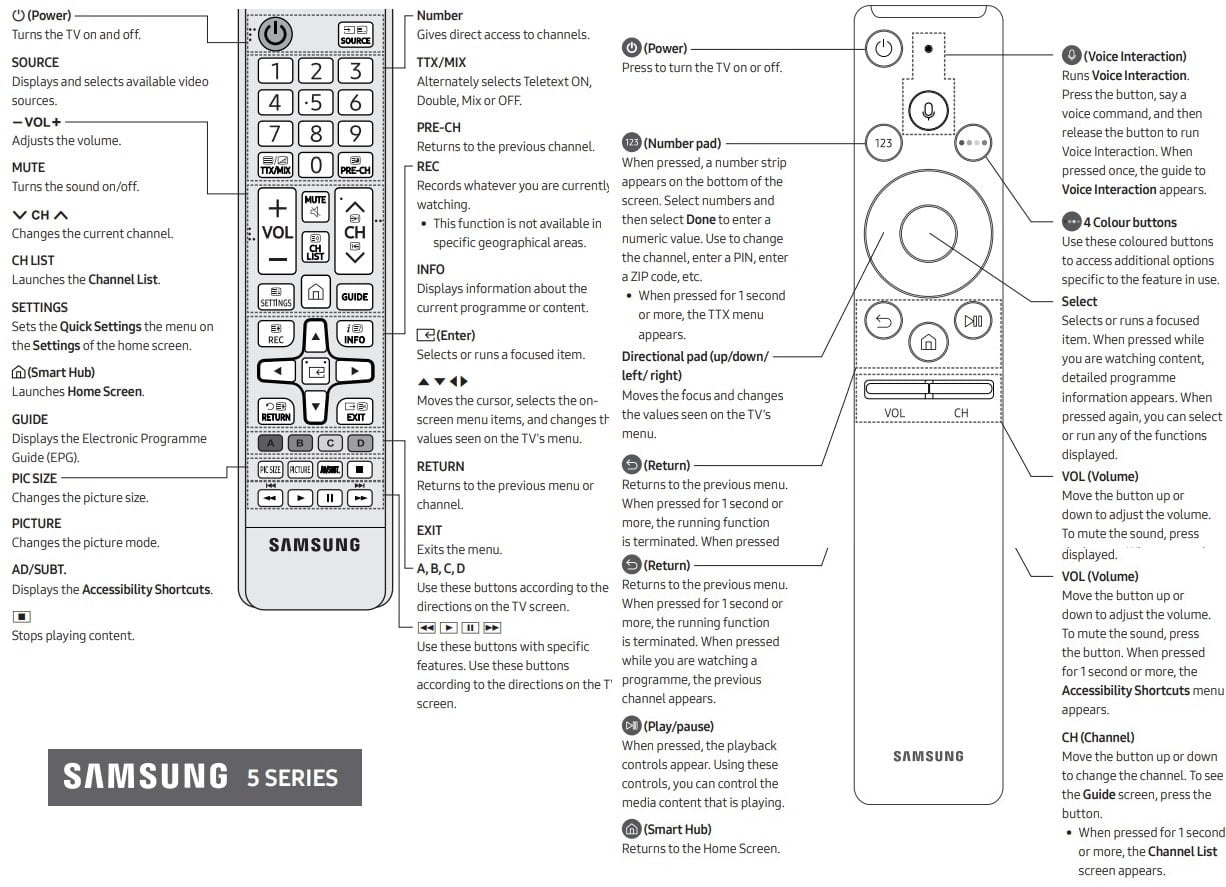 A Short Guide of Remote Control
Finding a Program to Watch
First, press the guide button
Then, press the Up/Down arrows to move through Guide one chanel at a time. Use PAGE + and PAGE – to scroll through the Guide a page at a time. You can advance a day at a time by pressing the Day+ or Day- buttons.
Press Exit to exit Guide.
To see what you are currently watching, press Info button. Use the Right/Left arrows to see what is coming up on the channel. Use Up/Down arrows to see what is coming on other channels.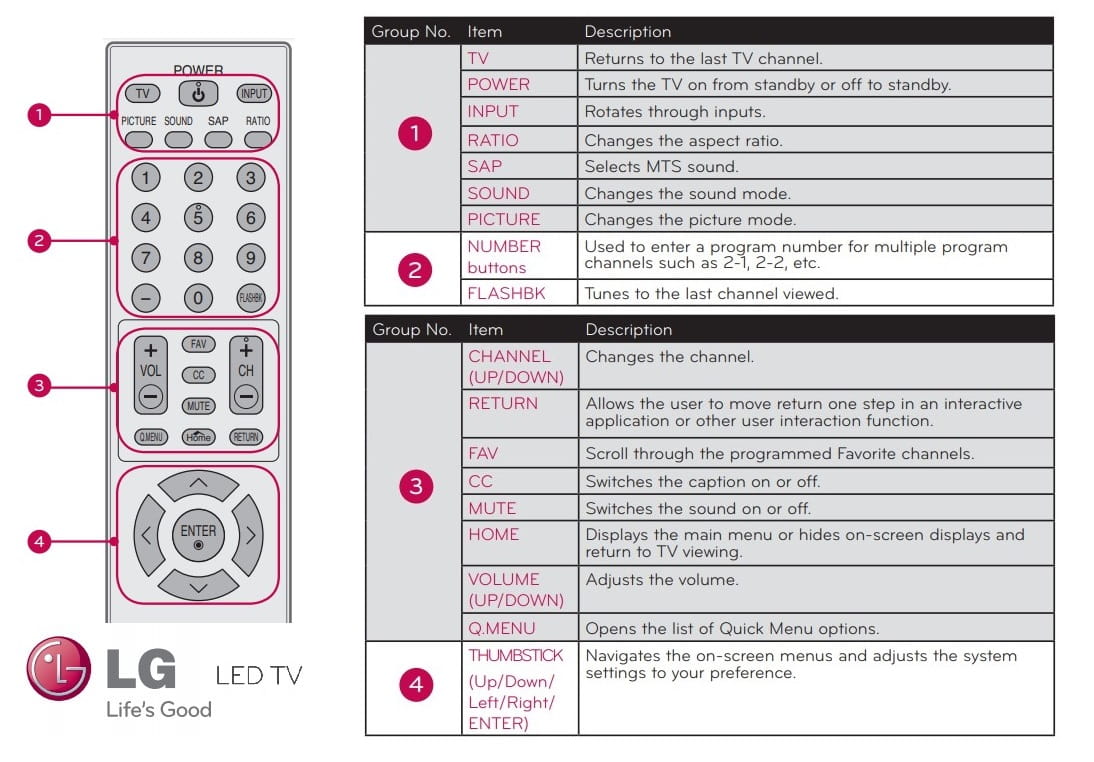 Recording a TV program, movie, or series
Press record from the program section.
Then press OK, and the series or the TV program will be recorded. You can customize your start and
stop time with the folder to save it to. In default, your recorded programs, series, or movies, are
saved to the All Recordings folder.
When the recording is finished, a red circle will display on your screen.
Press Stop button to stop recording when you want.
Controlling A Live Program You Are Watching
Press the Guide button.
Pressing play, you can resume the watching. Pressing Live, you can cath up tol ive programming.
Use REWIND or FAST FORWARD to go back and forward.
Search a Program
Press Search (in the left arrow). To highlight letters, use arrow buttons. To start search, uou can use arrow to highlight Submit, press OK and push yellow button.
To find the same Show, you can press Guide button. Then you can select the program you want to watch and press yellow button.
Auto-Search Programming
If your one-digit method does not properly program your remote control, you can always use this method.
Turn on your TV.
Press and then, hold TV Power and SEL buttons at the same time till O button blinks twice
When your TV turns off, leave the SEL button.
Pressing the TV Power verify the process. This will turn the TV on and off.
Confirm that your remote control is working properly for your TV Power, Mute functions.